The BIAA David French Library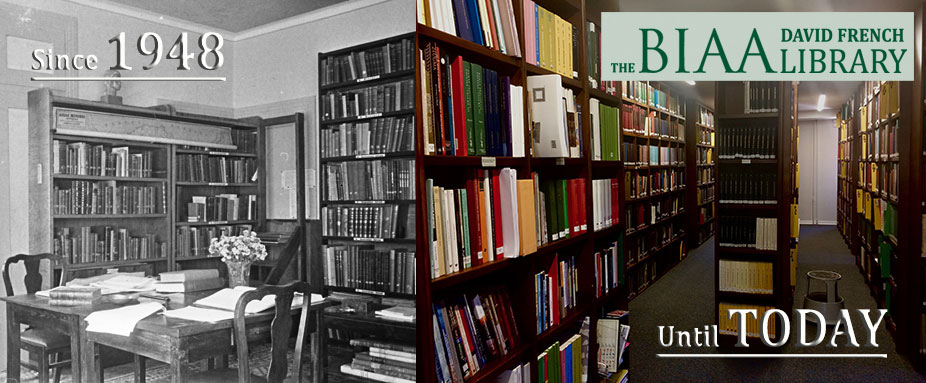 The BIAA David French Library
The Institute's library houses more than 65,000 volumes, including books, theses, maps, journals and audio-visual material. It is recognised as the foremost library in its field in Ankara, and one of the two best in Turkey. It is used by British, Turkish and other international scholars and students.
Archaeological books and journals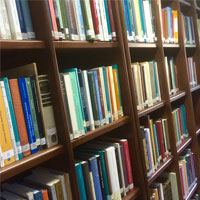 The library houses a large collection of works on Turkish archaeology and associated subjects, including a broad range of monographs and an exceptional collection of periodicals which cover all archaeological and historical periods. The library also contains a large number of general history, art history, architecture and anthropological books. The Institute has subscriptions to JSTOR, Dyabola and the Thesaurus Linguae Graecae (TLG), as well as some other e-journals.
Ottoman and Islamic collections
Following a specific grant from the British Academy in 2007, the BIAA now houses a specialist library and reading room for research into the Ottoman and Islamic worlds. The collection comprises historical, architectural, political and archival texts pertaining to the Ottoman and Islamic worlds and their influence in Anatolia and beyond, and includes volumes in English, Turkish, and many other languages. Most items in these collections are to be found under class mark H2n.
Contemporary Turkey Collection
The Institute holds a significant and continuously expanding collection of academic books on contemporary Turkey, written predominantly in English. All major disciplinary fields in the Humanities and the Social Sciences are represented, including Political Science, International Relations, Social and Cultural Anthropology, Sociology and Contemporary History. The collection is enriched by a growing number of original works in Turkish. Order processing for international publications is fast, making the BIAA library a significant resource for keeping up-to-date with recently published academic literature on contemporary Turkey. Most items in these collections are to be found under class mark H2p.
Map collections
The library also houses a rich collection of maps: geographical, geological, administrative, historical and others. The Institute also has licences for the use of professional GIS computer applications.
LIBRARY CLASSIFICATION SYSTEM